A few days ago, a link fell in my mailbox, covering the 50 significant moments from the internet history. While reading it, I thought how would be nice to have this information in one, read once, graphical timeline. And since I love to design timelines, I decided to get my hands dirty and create one: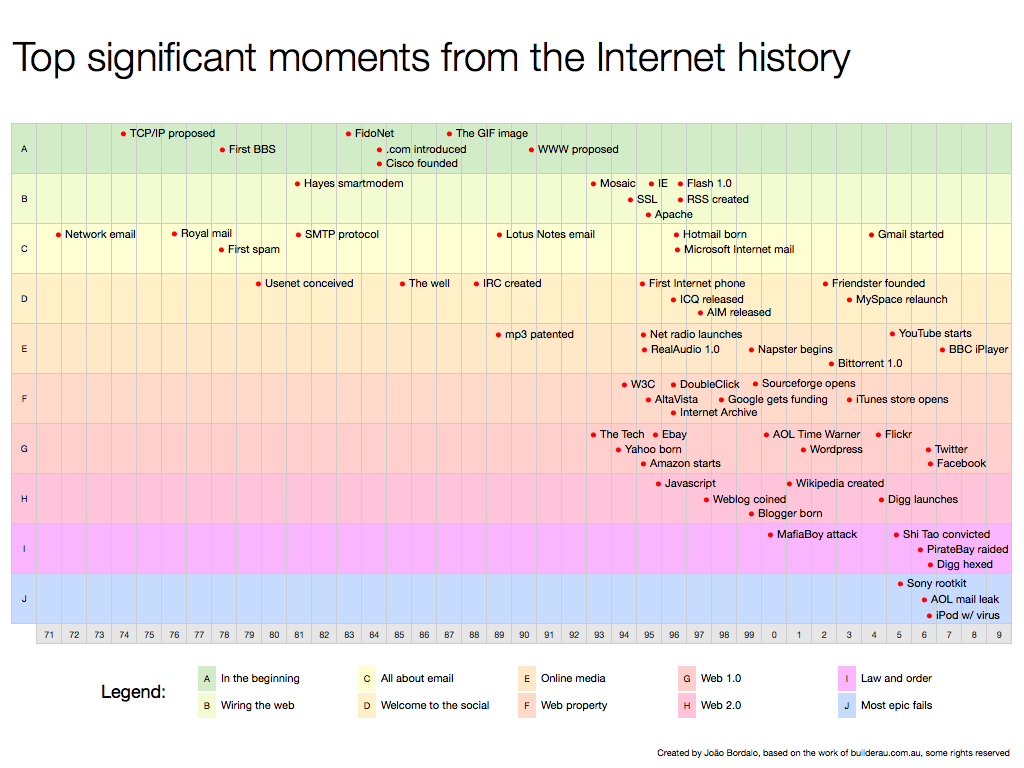 tip: click the image above to see it in a larger version.
I extended it to 65 moments, based on the honorable mentions by the original article and my own opinion. Feel free to use it, has anything else publicized in this blog, is licensed in a Creative Commons Attribution-Noncommercial-Share Alike 3.0 License.