Update 1 day later: First, just to let you know that the comments on this post are richer than the post itself. Second, that Mit has found a contact form.
You know something is wrong with your online banking security when you access cgd.pt (instead of www.cgd.pt) and you get an external page: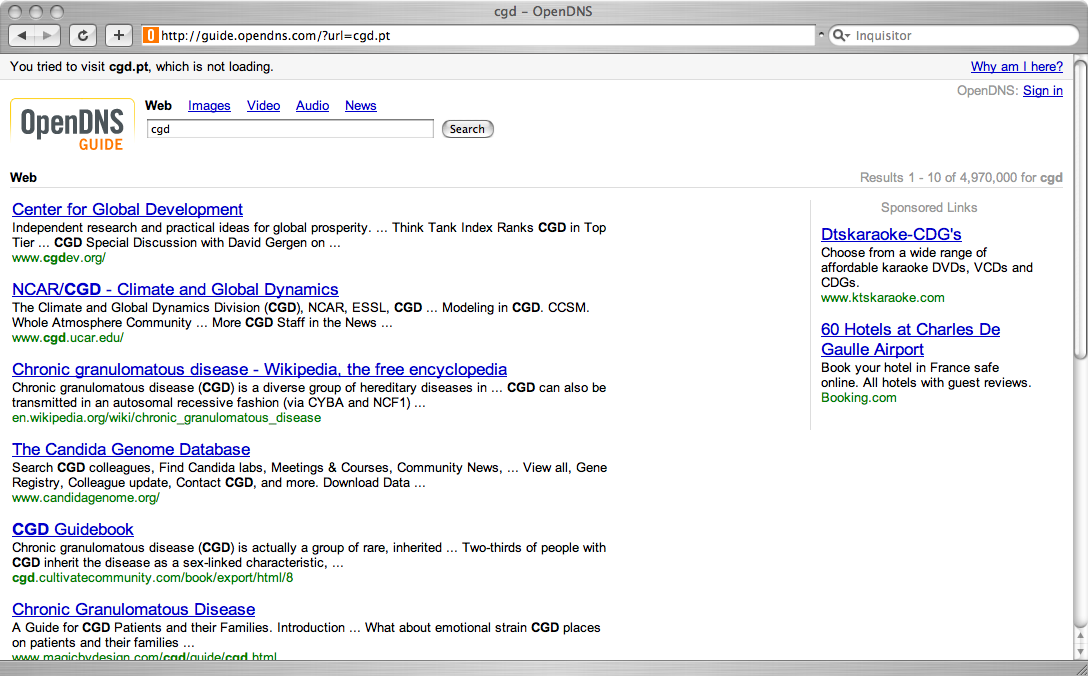 Note: before I post this article, I tried to find a contact form in CGD's homesite and warn them about this issue. Didn't find any. Even tried the website map.
Update: cam.aipode.com has all Brisa's webcams in a neat iPhone interface. Oh, the sweat joy of laziness. Thank you Carlos for the nice job.
I have to commute to Lisbon every day, through the 25 de Abril bridge. So, every day I need to check the traffic on the bridge, and choose the best alternative to get to my job. And since I'm a lazy person, and don't want to spend more than a minute checking the traffic, I've built a page in my blog with all the webcams I need to make my driving decisions. And it's now available to you all: Lisbon traffic through the 25 de Abril bridge.
Just came across Dipity, a very interesting service which allow us to make a nice presented timeline of events. By event you should think RSS feeds, Youtube videos, etc. Just for fun, I pointed my RSS feed to it and it generated the following widget:
Pretty neat.